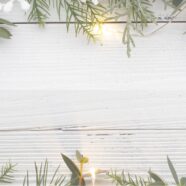 Join us for the…
Danvers Holiday Festival
& Christmas Tree Lighting
Saturday, December 3
Winter Wonderland at Endicott Park
10:00 a.m. to 4:00 p.m.
Christmas Tree Lighting in Danvers Square
5:00 to 6:00 p.m.
Flashlight Candy Cane Hunt at Plains Park
6:15 p.m.
This year's event is a collaboration between DEEP (Danvers Educational Enrichment Partnership), Endicott Park and Danvers Recreation.
The Danvers Holiday Festival events and activities will take place at Endicott Park from 10:00 a.m. to 4:00 p.m. This new location allows for more seasonal activities within a beautiful location, ample parking and plenty of space for all the fun. This event is free to the community and includes arts & crafts, games, face painting, hayrides, bonfire, entertainment, cocoa & cookies, and photos with Santa from 2:00 to 4:00 p.m.
Following the Holiday Festival, the community will gather at 5:00 p.m. in Danvers square to celebrate the lighting of the town's Christmas tree. Santa will arrive by firetruck, led in by our award-winning Danvers High School Falcon Marching Band. This year Santa will remain on the fire truck to light the tree. Anyone wishing to visit with Santa should do so at Endicott Park.
More information regarding the candy cane hunt can be found on the Danvers Recreation website: https://www.danversma.gov/departments/parks-recreation/.
For more Holiday Festival information or sponsorship opportunities, please email DEEP at deep@danvers.org