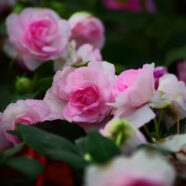 Celebrate Mom with Flowers, and
Support DEEP at the Same Time!
Mother's Day is May 9th! Make the day extra special by sending a plant or flower arrangement from Currans Flowers.
Place your order (for delivery or in-store pickup) online at www.curransflowers.com, and they'll make a donation to DEEP through their CURRANS CARES program.
Simply check the CURRANS CARES box at the top of the Your Payment Information page and select D.E.E.P. Danvers Educational Enrichment Partnership from the drop-down menu that appears below your billing information.
Currans Cares was designed as a way to continuously give something back to our community all year long. The Currans Cares program encourages customers to take advantage of this service when sending flowers across town or even around the world online.