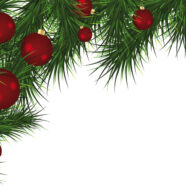 DEEP is proud to partner with DanversCARES to present the…
2019 Danvers Holiday Festival
Saturday, December 7, 2019
2:00 to 5:00pm in Danvers Square
An afternoon of family fun with refreshments and activities provided by downtown businesses.
The Holiday Festival ends with a visit from Santa and the lighting of the tree in Danvers Square at 5:00!
Thanks to the following local businesses and organizations for their support of this year's event: 
Danvers Fresh Marketplace
Danvers Historical Society
DanversCARES
DCAT
DHS DECA Falcon's Nest
Domino's Pizza
East Boston Savings Bank
Fantastic Sams
Glitterati Prom & Pageant Superstore
JD Jewelers
Kaffmandu
Maple Street Congregational Church
New Brothers Restaurant & Deli
Northern Star Dental Group
Revival Fashion Consignment
Rocco's Pizza House
Ross Mortgage
Salvo's Panini Pizzeria
Supreme Roast Beef
The Best Nails Lounge & Spa
Western Cycle
And more!